The Ultimate Learn to Become a Photographer Bundle
What's Included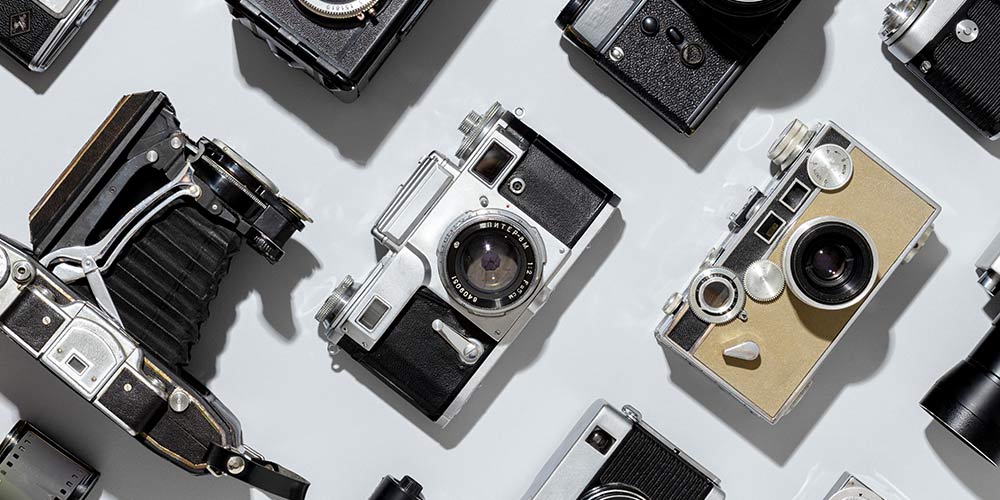 $20.00

Value
Photography Master Class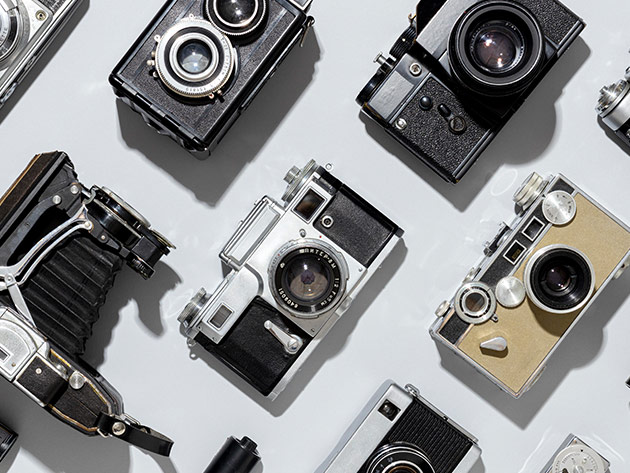 Experience level required: Beginner

Access 315 lectures & 17 hours of content 24/7

Length of time users can access this course: Lifetime
Course Curriculum
315 Lessons (17h)
Your First Program

Introduction to the Photography Masterclass

2:50

How Does a Camera Work

1:17

Join the Official Student Group

IMPORTANT: Know Your Lecture Types

2:29

DOWNLOAD: Course Workbook

Visual Guide: Aperture Chart

What is Shutter Speed?

4:26

The Exposure Triangle

8:54

Visual Guide: Exposure Triangle

Exposing with Your Camera's Light Meter

3:37

Advanced: Metering Modes

2:49

Advanced: Exposure Compensation

3:32

Camera Exposure Modes: Automatic, Manual + More

8:53

Advanced: Dynamic Range

2:49

Advanced: HDR & Bracketing

2:15

Advanced: Reading Exposure with Histogram

2:05

Advanced: What is an Exposure Stop?

1:08

Visual Guide: Stops of Light

Visual Guide: The Rule of Thirds

Pro Tip: The Golden Ratio

Perspective and Angles

6:43

Pro Tip: The Golden Ratio

Activity - Composition

0:56

Pro Tip: Creating Depth with Layering

Pro Tip: Using Shapes in Compositions

Advanced - Shooting Portraits with Wide vs Telephoto Lenses

0:57

What is Depth of Field?

0:29

Depth of Field & Aperture

2:45

Visual Guide: Depth of Field

Ways to Get Shallow Depth of Field

2:28

Tips for Shooting Fast Objects

3:01

Activity - Fast Objects

0:34

Pro Tip: Focusing in Low Light

Advanced: Understanding Bokeh

1:09

Pro Tip: Back Button Focus

Advanced: Viewfinder Foucs

1:03

Camera Anatomy & Settings

What is Camera Anatomy?

1:04

Main Features of Most Cameras

4:47

File Types: RAW vs. JPEG

8:39

Visual Guide: Camera Sensor Sizes

Photo Resolution and Quality

3:02

Continuous and Burst Modes

1:31

DSLR vs Mirrorless Cameras

3:11

Intro to White Balance and Color

0:29

What is White Balance?

3:16

The Kelvin Light Temperature Scale

3:39

Visual Guide: Kelvin Light Temperature Chart

Automatic White Balance Modes

2:55

Visual Guide: White Balance Symbol Chart

Advanced: Picture Profiles and In-Camera Adjustments

2:50

Advanced: Light Spectrum & Colors

2:00

Using Colors Creatively

3:21

Shooting in Black and White

3:48

Pro Tip: Black and White Techniques

Activity - Creative Color

0:24

Advanced: Custom White Balance

2:32

Lighting & Flash Photography

Shooting with Natural Light

8:13

Using Natural Light from a Window

2:51

Shooting in Artificial Light

6:41

Shooting with Your Camera's Flash

2:53

Shooting with an External Flash

10:26

Visual Guide: Creative External Flash

Shooting with a Lighting Kit: 3-Point Lighting

3:44

Visual Guide: 3-Point Lighting Setup

Creative Lighting - Silhouettes & The Back Light

4:47

Pro Tip: Capturing Beautiful Sunset Photographs

Pro Tip: Getting Rid of Glare in Glasses

Why Smartphone Photography is Awesome

1:51

Understanding Your Phone's Camera and Capabilities

2:32

Exposing with a Smartphone

1:28

Tips for Shooting with Your Mobile Camera

4:15

Shooting in Low Light with a Smartphone

7:19

Mobile Camera Accessories

1:59

iPhone Tutorial - Portrait Mode

2:55

What will you learn in this section?

1:10

Know Your Camera Types

2:46

How and Where to Buy a Camera

2:10

What is the Best Beginner Camera?

5:42

Visual Guide: What's in my Camera Bag?

How to Build Out Your Camera Kit

2:36

Photo Chat: Introduction

0:57

Photo Chat: Buying a New Camera

21:26

What will you learn in this section?

1:21

What is Focal Length?

6:50

A Deeper Dive into Aperture

5:24

Primes vs Zoom Lenses

6:23

Advanced: Prime vs Zoom - Quality Comparison

1:40

Advanced: Upgrading Your Lenses - Kit vs Pro

1:27

Specialty and Creative Lenses

3:58

Pro Tip: Chromatic Aberration

How to Clean Your Camera Lens

5:40

What will you learn in this section?

0:54

Sam's Favorite Camera Bags

2:43

Introduction to the Photography Scenario Sections

0:34

Tips for Shooting Portraits

1:38

Portrait Demonstration

7:36

Download Our 100+ Posing Guide

Long Exposure Photography

Tips for Shooting Long Exposures

1:46

Daytime Long Exposure Demonstration

19:02

Nighttime Long Exposure Demonstration

9:16

Activity - Long Exposure

0:29

Tips for Shooting Landscape Photos

1:51

Landscape Photography Demonstration

6:49

Tips for Shooting Product Photos

2:38

Product Photo Demonstration with Natural Light

6:40

Product Photography with Artificial Lights

2:42

Adding a Reflection to Increase Quality

2:17

Create a DIY Product Photo Light Box

5:09

Editing Product Photos

13:33

Tips for Shooting in Low Light

1:32

Low Light Photography Demonstration

8:08

Sports & Action Photography

Tips for Sports and Action Photography

1:37

Action and Sports Photography Demonstration

8:03

Activity - Action and Sports

0:35

Action Photography Demonstration II

4:21

Tips for Macro Photography

2:17

Macro Photography Demonstration

4:30

Street & Architecture Photography

Tips for Street Photography

1:32

Architecture and Street Photography Demonstration

3:53

Activity - Street and Architecture

0:34

Event & Wedding Photography

Tips for Shooting Events

2:14

Photo Chat: Event Photography

4:26

Bring the Right Tools

4:51

Be Aware of Your Surroundings

4:40

Be Quick with Your Settings

5:11

An Overview of Shooting a Wedding

9:48

Aerial & Drone Photography

Intro to Drone Photography

1:14

Our Recommended Drone Equipment

5:47

Drone Photography Tips

5:59

Drone Photography Demonstration

12:02

Activity - Aerial Photography

0:57

Tips for Wildlife Photography

2:16

Wildlife Photography Demonstration

5:56

Photo Chat: Sam's Archipelago Trip

5:26

Tips for Night Photography

1:17

Night Photography Demonstration

4:20

Introduction to Editing Photos

Welcome to the Photo Editing Lessons

0:25

Which Photo Editor Will You Learn + How We Decide What to Teach

Activity - Photo Editing

1:15

Photo Editing in Lightroom Classic CC

Intro to Lightroom Classic CC

4:32

Download Your Practice Photos

Importing and Organizing in Lightroom Classic CC

11:25

Crop and Rotate in Lightroom Classic CC

5:10

White Balance in Lightroom Classic CC

7:53

Exposure in Lightroom Classic CC

6:17

Color and Saturation in Lightroom Classic CC

8:37

Sharpening and Noise Reduction in Lightroom Classic CC

6:39

Vignettes, Grain and Dehaze in Lightroom Classic CC

5:31

Exporting in Lightroom Classic CC

9:37

Lens Corrections in Lightroom Classic CC

4:58

Split Tone in Lightroom Classic CC

5:12

Removing Blemishes with the Heal and Clone Tools in Lightroom Classic CC

7:39

Graduated, Radial and Brush Adjustments in Lightroom Classic CC

9:53

Adjustment Brush Presets in Lightroom Classic CC

3:02

Range Masks in Lightroom Classic CC

5:26

Full Edit - Portrait in Lightroom Classic CC

18:35

Full Edit - Black and White Action in Lightroom Classic CC

9:32

Photo Editing in Lightroom CC

Intro to Lightroom CC

2:55

Download Your Practice Photos

Import and Organize in Lightroom CC

9:39

Crop and Rotate in Lightroom CC

3:28

White Balance and Saturation in Lightroom CC

6:25

Light - Exposure and Tone Curve in Lightroom CC

8:15

Color Mixer in Lightroom CC

2:03

Effects in Lightroom CC

4:38

Split Toning in Lightroom CC

1:29

Details in Lightroom CC

4:44

Optics in Lightroom CC

3:06

Geometry in Lightroom CC

4:04

Exporting and Sharing in Lightroom CC

2:17

Healing and Clone Brushes in Lightroom CC

3:34

Brush Adjustments in Lightroom CC

3:57

Radial and Linear Gradients in Lightroom CC

4:47

Advanced Options and Presets in Lightroom CC

4:24

Full Edit - Night Photo in Lightroom CC

10:38

Full Edit - Portrait in Lightroom CC

13:39

Editing Photos in Your Web Browser with Lightroom CC

3:04

Photo Editing in Photos for Mac

Download Your Practice Photos

Importing and Organizing in Mac Photos

6:30

Cropping and Rotating in Mac Photos

5:03

Exposure Adjustments in Mac Photos

4:24

White Balance in Mac Photos

5:40

Color, Saturation, HSL in Mac Photos

5:51

Noise Reduction and Sharpening in Mac Photos

6:49

Vignettes, Contrast, Black and White in Mac Photos

6:15

Exporting in Mac Photos

5:59

Full Edit - Portrait in Mac Photos

10:11

Full Edit - Landscape in Mac Photos

9:28

Photo Editing in Google Photos

Intro to Google Photos

1:47

Download Your Practice Photos

Importing and Organizing in Google Photos

3:54

Editing Photos in Google Photos in Google Photos

6:35

Downloading and Sharing in Google Photos

2:32

Full Edit - Macro in Google Photos

5:25

Full Edit - Landscape in Google Photos

6:22

Photo Editing in Photoshop Express (Free Mobile App)

Intro to Photoshop Express

1:22

Download Your Practice Photos

Importing and Understanding the Workspace in Photoshop Express

3:59

The Editing Workspace and Applying Filters in Photoshop Express

3:08

Crop and Rotate in Photoshop Express

3:13

Editing Photos in Photoshop Express

7:15

Red Eye Removal, Text and Frames in Photoshop Express

4:03

Saving and Exporting in Photoshop Express

2:16

Creating Collages in Photoshop Express

4:55

Full Edit - Landscape in Photoshop Express

5:16

Full Edit - Product Photo in Photoshop Express

4:59

Photo Editing in Snapseed (Free Mobile App)

Download Your Practice Photos

Opening Photos and Navigating the App

4:57

Making Adjustments and Editing Exposure

4:33

Details and Sharpening

1:48

Rotate, Perspective and Expand

4:07

Making Edits to Selected Parts of an Image

4:11

Removing Blemishes and Healing Brush

1:09

Snapseed Photo Styles

7:16

Sharing Your Photos Online

What will your learn in this Section?

1:44

Best Social Media Platforms for Photographers

6:49

How to Win on Instagram

6:57

Walkthrough of Creating a Free Portfolio with Wix

16:47

Photo Chat: Having an Online Presence

7:05

Photo Chat: Getting More Followers

5:25

Photo Chat: Best Web Platforms for Photographers

5:40

Starting a Photography Business

Intro to Starting a Photography Business

1:11

How to Start a Photography Business

3:50

Finding Your First Clients

5:10

Payments and Accounting

1:55

How Much Should You Charge?

5:24

Income and Expense Tracking

2:37

Photo Chat: Getting Our First Clients

5:34

Photo Chat: Gear You Need to Start a Business

3:05

Photo Chat: How Much You Should Charge

8:47

Selling Stock Photography

What is Stock Photography?

0:43

Best Stock Photography Websites

1:59

How to Sell Your Own Photos

2:42

Understanding Licensing

4:06

How to Print Your Photos

2:41

How Big Can You Print Your Photos

2:22

Photo Editing in Photoshop CC

Download Your Practice Photos
Phil Ebiner

Phil Ebiner | Top-Rated Instructor

4.6/5 Instructor Rating: ★ ★ ★ ★ ★ ★


Phil Ebiner's passion is inspiring people through online courses. Since 2012, over 200,000 students have taken his online courses. He graduated with a Bachelor's Degree in Film and Television Production from Loyola Marymount University, Los Angeles. Over the past 5 years, he has shot and edited thousands of videos that have played everywhere from the movie screen and television to film festivals and YouTube.
Description
This photography course provides everything you need to learn the ins and outs of photography, even if you have little to no experience with it, to help create profitable images that help you stand out from the crowd and sell. Here, you will learn how to master this medium even if you're starting. Whether choosing between the humble iPhone or fancy DSLR or shooting photos indoors or outside--you'll learn all you need to turn out professional-quality photos certain to impress viewers and even attract interested customers.
4.7/5 average rating: ★ ★ ★ ★ ★ ★
Access 315 lectures & 17 hours of content 24/7
Take amazing photos that impress your family & friends
Know how the camera truly works so you can take better photos using manual settings
Do photographs in different scenarios like family portraits, landscapes, aerial, products & more
Compose images beautifully with basic photography rules
Light your subjects with flash & natural lighting
Edit your photos like a professional
Make money with photograph
Take better photos with your smartphones
Specs
Important Details
Length of time users can access this course: lifetime
Access options: desktop & mobile
Redemption deadline: redeem your code within 30 days of purchase
Certification of completion included
Experience level required: beginner
Have questions on how digital purchases work? Learn more here
Requirements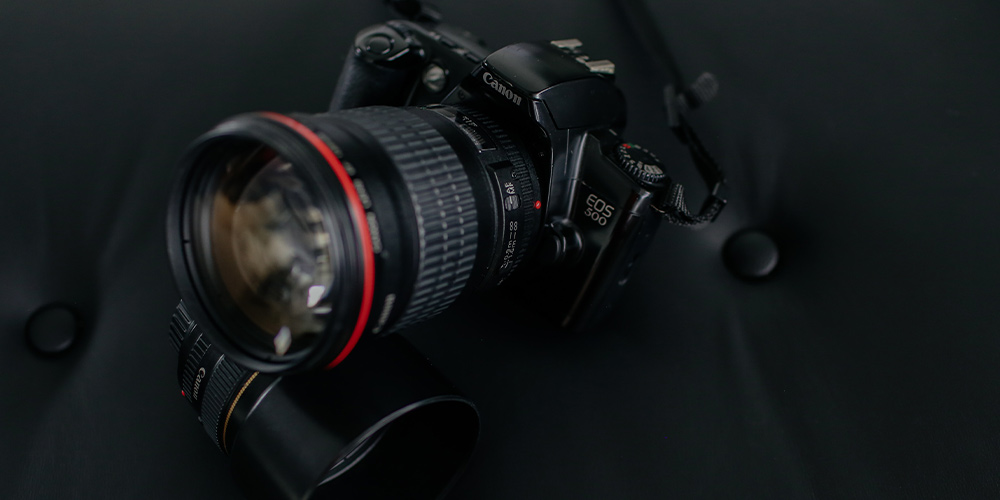 $20.00

Value
Nikon Cameras for Beginners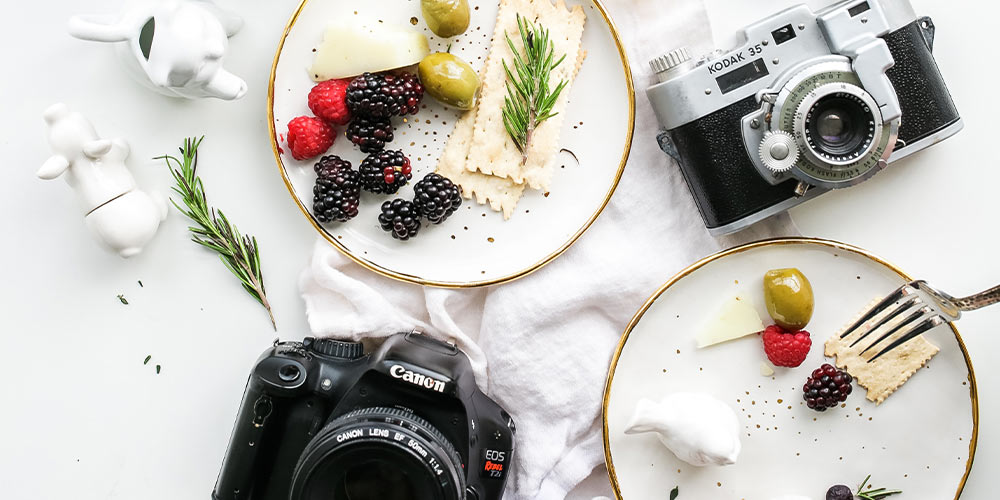 $20.00

Value
Food Photography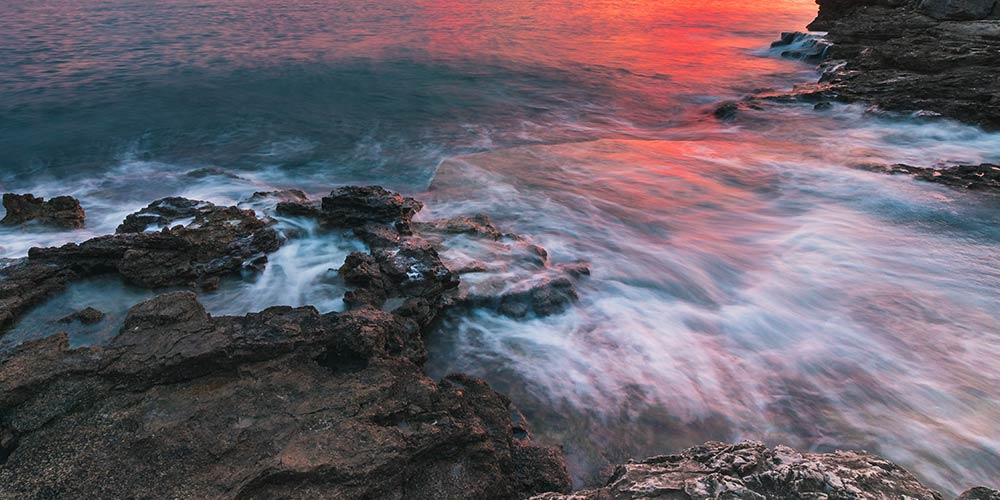 $20.00

Value
Long Exposure Photography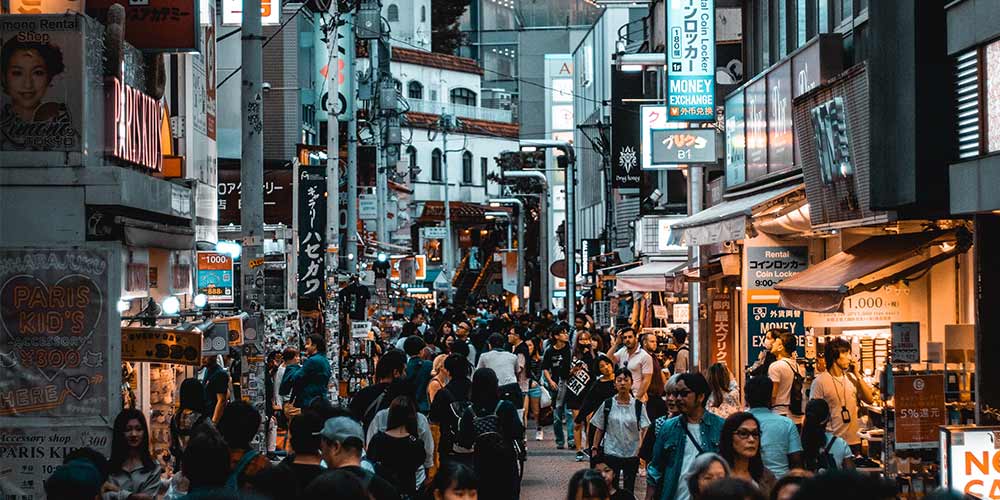 $20.00

Value
Street Photography for Beginners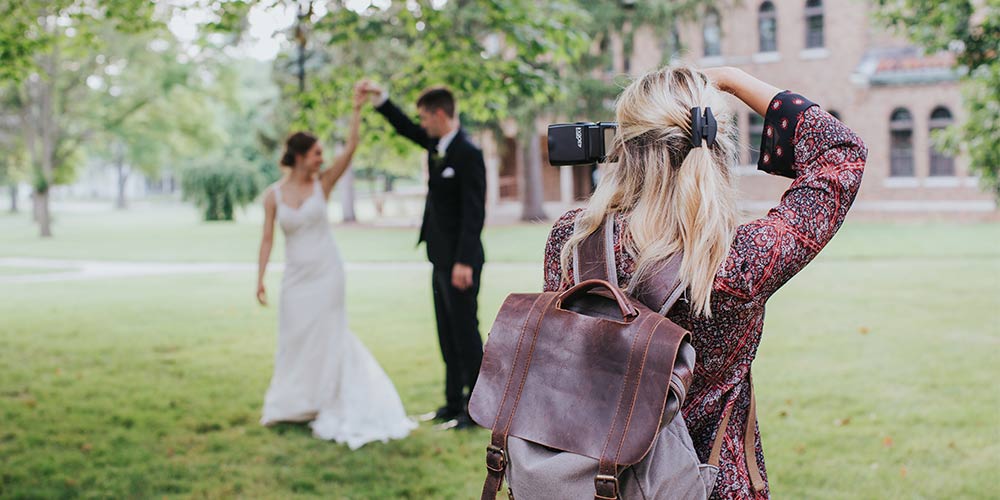 $20.00

Value
Night Photography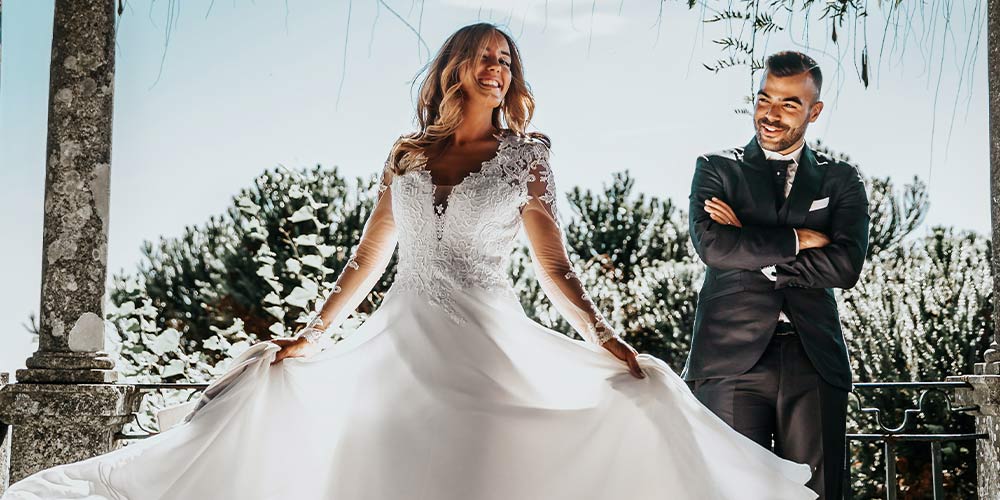 $20.00

Value
Wedding Photography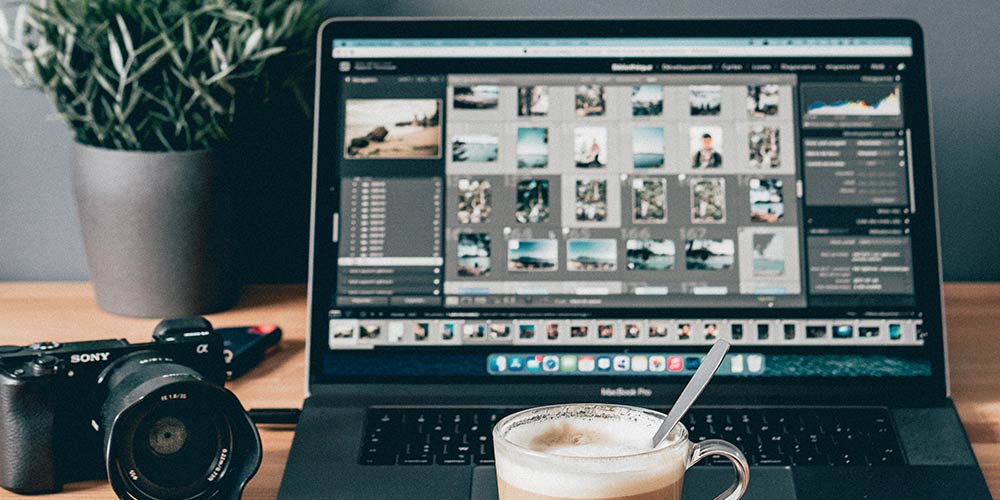 $20.00

Value
Landscape Photo Editing Course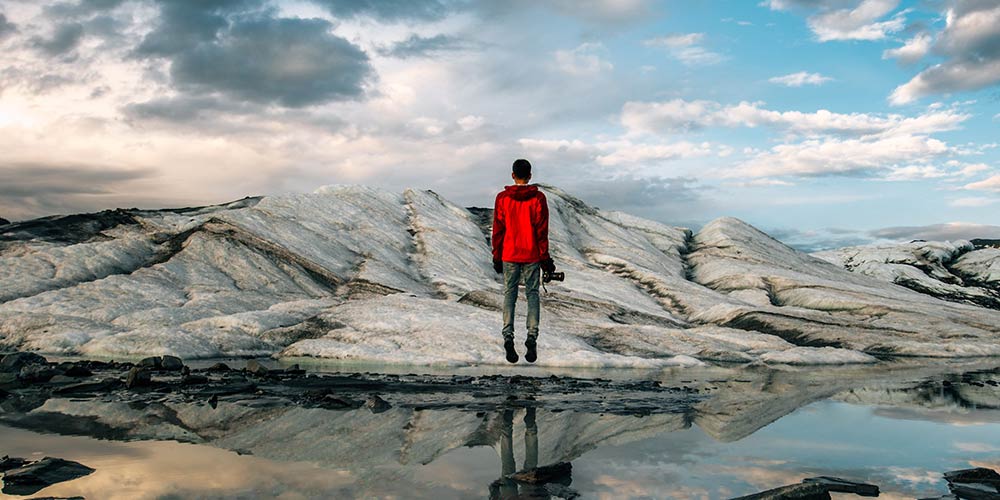 $20.00

Value
Landscape Photography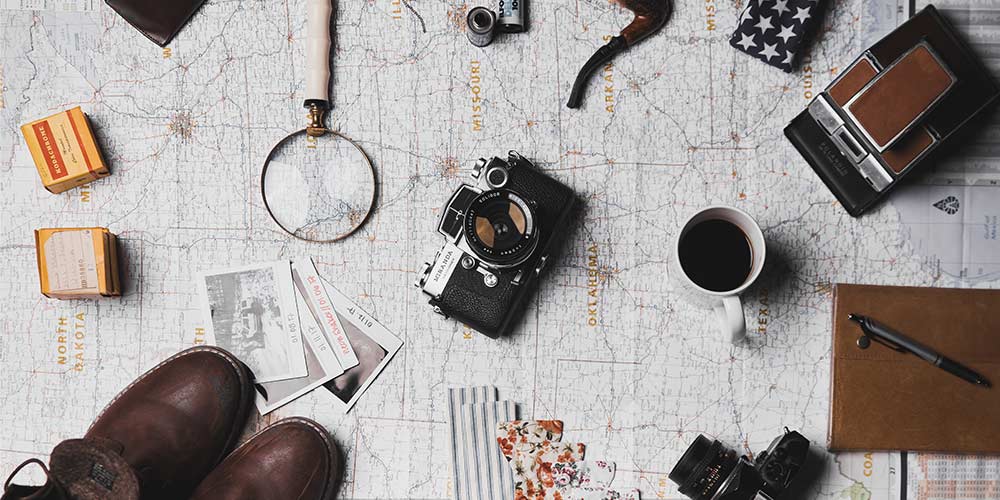 $20.00

Value
Travel Photography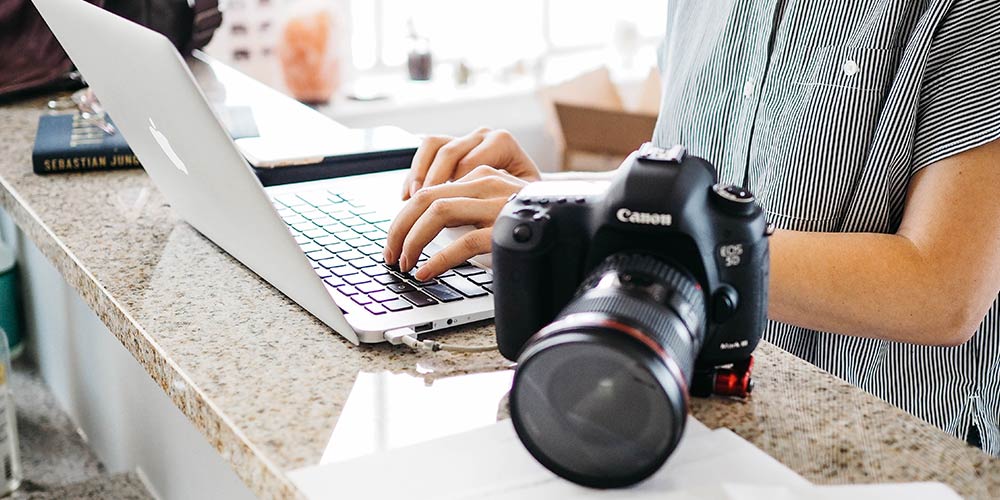 $20.00

Value
Start Your Photography Business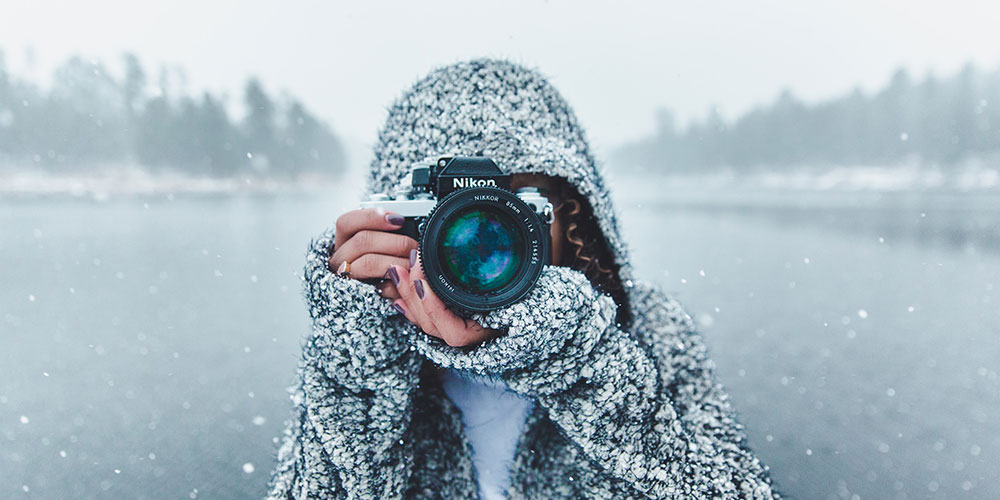 $20.00

Value
Find Your Photography Style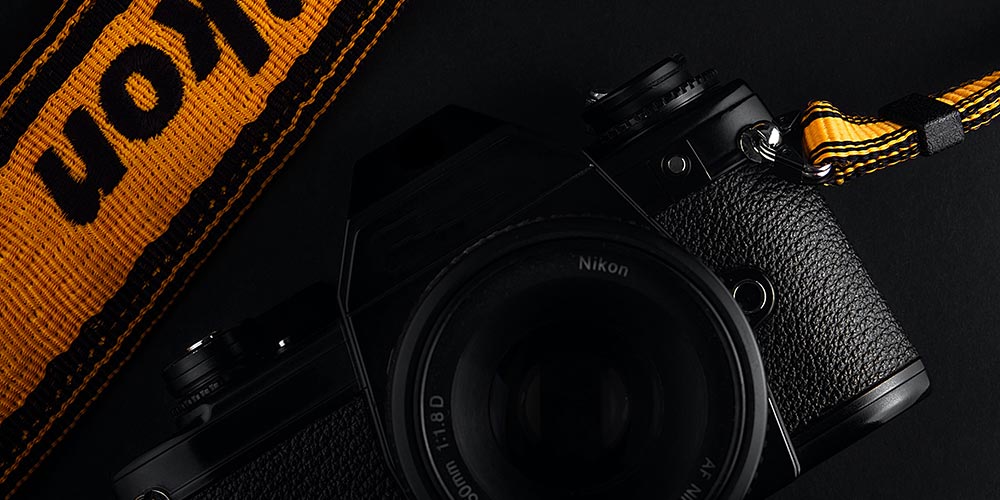 $20.00

Value
Canon DSLR Photography
Terms
Unredeemed licenses can be returned for store credit within 30 days of purchase. Once your license is redeemed, all sales are final.
All reviews are from verified purchasers collected after purchase.
I love photography. Being fairly new in the field, I love the chance to learn what I love to do. Improving my skills means a lot to me.
Jan 5, 2022
I was really impressed at just how much is included with this! I bought it for my daughter who recently was gifted an impressive Nikon camera with all accessories by her father. They are both photography lovers. She's not exactly a novice, but this camera is new to her and I love that the bundle is for that specific camera as well as all the other information. Especially for the price! And lifetime access! What's not to like?
Aug 30, 2021
This class covered many topics and I thought it gave me a good explanation of things that a beginning photographer should know. I am glad I purchased the class.
Aug 12, 2021