The 2023 School of Graphic Design Bundle
What's Included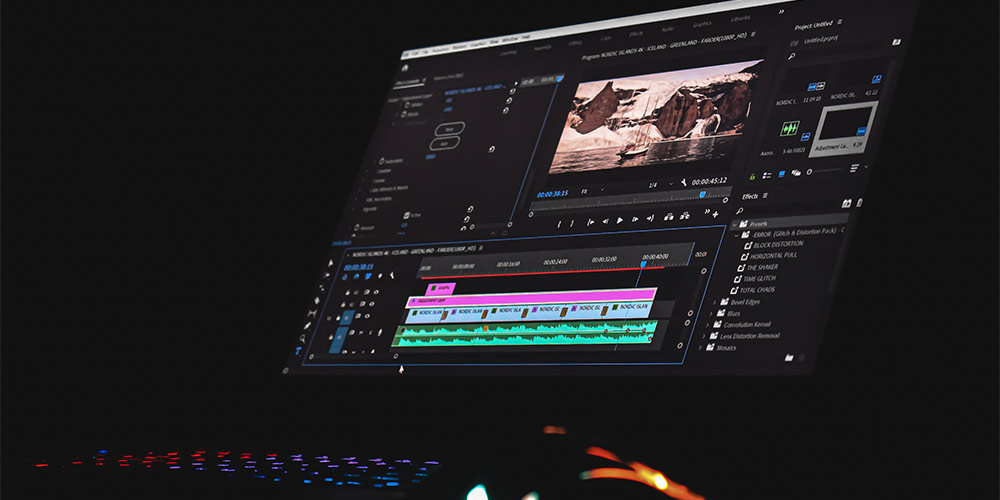 $50.00

Value
Adobe Premiere Pro CC for Beginners 2022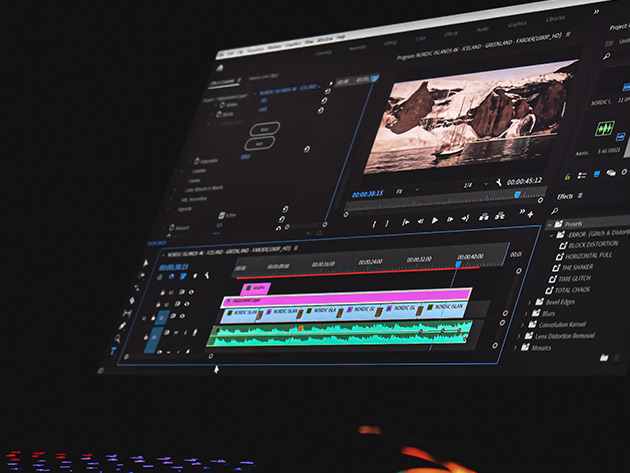 Experience level required: Beginner

Access 176 lectures & 13 hours of content 24/7

Length of time users can access this course: Lifetime
Course Curriculum
176 Lessons (13h)
Your First Program

Introduction to the Adobe Premiere Pro Course

Download the Course Workbook

Download the Supplemental Project Files

Start Editing Videos Fast with this 30-Minute Premiere Pro Crash Course

30:54

How to Start a Premiere Pro Project for the First Time

4:59

Get to Know the Premiere Pro Workspace and How to Customize It

10:24

Importing and Organizing Media (Video, Audio, Graphics) in Premiere Pro

7:33

Starting a New Sequence & Understanding Sequences

8:22

Understanding the Timeline

9:21

Adding Clips to the Timeline + an Advanced Trick to Speed Up Your Workflow

12:45

The Editing Tools - Razor Cuts, Ripple Edits, Slips and More

12:38

Syncing Audio and Video with the Click of a Button

5:13

BONUS: Editing Down Talking Head / Interview Footage

6:09

BONUS: Adding B-Roll (Extra Visual Footage) to Your Sequence

7:15

Video Properties - Scale, Position, Opacity + More

4:14

ADVANCED: Types of Cuts - Straight, J-Cut, L-Cut

6:40

10 Keyboard Shortcuts to Help You Edit Faster

Adding Style to Your Videos

Introduction to this Video Style Section

1:09

Create a Zoom In / Zoom Out Effect with Keyframes

7:35

Use Nests to Create a Cool Zoom Sequence

5:44

Using Blend Modes to Combine Videos (and a Quick Video Stabilization Trick)

5:30

Creating a Circle Video Mask and A Tip for Copying Properties to Another Video

3:55

Create a Split Create Effect with Borders

6:51

COURSE BREAK: Where are we with our edit?

1:27

The Ken Burns Effect: Zooming In & Out of Photos

6:14

3 Ways to Add Emotion to Your Videos

7:19

Adding Style with Cinematic Overlays & a Deeper Understanding of Aspect Ratios

10:13

Adding Video and Audio Transitions

How to Add Video Transitions in Premiere Pro

6:56

How to Customize Video Transition Properties

3:22

BONUS: Creative Options for Talking Head Cuts and Transitions

5:46

How to Add Audio Transitions and Create Custom Audio Fades

5:24

ADVANCED: Create Custom Transitions with Adjustment Layers

3:58

ADVANCED: Spin Blur and Zoom Blur Transitions

14:07

Audio Editing in Premiere Pro

How to Make Your Audio Louder or Quieter (Adjusting Audio Levels)

8:47

How to Remove Background Noise from Audio in Premiere Pro

7:57

The Essential Sound Panel Tutorial: Editing Audio Easily in Premiere Pro

13:10

Adjusting Music Levels with Talking Audio (Ducking Tutorial)

8:54

BONUS: Make Music Tracks Longer or Shorter to Match Video Length

9:43

Use the Track Mixer to Adjust and Add Effects to Entire Tracks

3:48

How to Create an Audio Preset in the Essential Sound Panel

1:14

Adding and Adjusting Sound Effects

5:33

BONUS: Adding Sound Effects to Improve Your Videos

6:25

CC 2021 Update: Copy & Paste Audio Track Effects

1:02

Create Titles and Graphics in Premiere Pro using the Essential Graphics Panel

19:50

Adding Motion to Our Graphics (Animating in Premiere Pro)

9:20

What is the Responsive Design - Position?

3:05

What is Responsive Design - Time?

7:48

Using and Installing Graphic Presets

5:01

How to Create Scrolling Credits in Premiere Pro

4:55

COURSE BREAK: Project Recap So Far

1:07

QUICK TIP: Aligning Graphic Layers with a Keyboard Shortcut

1:31

CC 2021 Update: Replacing Media in Motion Graphics Templates

1:21

CC 2021 Update: Closed Captions Workflow + Automatic Transcription in Premiere

7:01

Color Correction and Color Grading

Introduction to Color Correction and Color Grading in Premiere Pro

4:02

Fixing White Balance, Exposure, Saturation with the Lumetri Color Basics Tab

12:21

BONUS: A Note About Computer Screen / Monitor Calibration and Color Correction

4:09

Adding Style with the Lumetri Color Creative Tab

6:36

Advanced - Reading Waveform Scopes to Help with Color Correction

6:27

Editing Exposure and Specific Saturations with the Lumetri Curves Tab

16:25

Match Colors Between Shots with the Lumetri Color Color Wheels & Match Tab

12:55

Edit Specific Colors of in Your Video with the Lumetri Color HSL Secondary Tab

8:32

Adding a Vignette with the Lumetri Color Vignette Tab

1:20

Quick Tip: Copying and Removing Lumetri Color Adjustments to Different Clips

2:16

ADVANCED: Changing the Color of Something in Your Video

6:10

ADVANCED: Better Color Correction with Vectorscopes YUV Graph

7:32

ADVANCED: Color Correcting Skin Tone to Near Perfection Every Time

11:51

ADVANCED: Sharpen Faces with the Lumetri Color Panel

2:46

BONUS: Watch Me Color Correct My Entire Video Sequence

10:32

How to Add and Adjust Effects to Your Video

3:23

How to Animate On/Off Video Effects

3:37

How to Stabilize Shaky Camera Footage

9:41

How to Blur Out Faces and Other Objects in Your Videos

5:28

Easily Export Your Videos with the Quick Export Button

4:46

In-Depth Export Settings for Any Screen or Device

13:42

Introduction to Video Speed & Frame Rates

3:31

The Quickest Way to Speed Up, Slow Down & Reverse Your Video

6:31

Adjusting Clip Speed by Interpreting Frame Rate

3:53

ADVANCED: Speed Ramps

7:01

Create a Freeze Frame (and Frame Holds)

4:11

Green Screen / Chromakeying

Remove Green Screen Backgrounds in Premiere Pro (Full Tutorial)

12:32

Improve Your Green Screen Footage and Match Your Backgrounds Better

6:33

Advanced & Necessary Premiere Pro Skills

Introduction to this Section

1:07

Marking and Labeling Shots - Pro Level Organization

4:47

Quickly Swap Media with the Option Drag Trick

1:38

Working with Different Video Resolutions and Speeding Up This Workflow

6:34

How to Export a Still Image from Your Video

1:36

Nesting - How and Why We Use Nests

3:04

Slow Computer? 5 Ways to Speed Up Premiere Pro

4:53

Speed Up Your Editing Workflow with My Library

2:11

Proxy Editing Workflow - How to Edit High Resolution Video on a Slow Computer

9:55

Autoreframe - Quickly Resize Videos for Different Screens

7:26

Make Any Panel Full Screen with the ~ Key

1:10

Adobe Dynamic Link - Working with Other Adobe Applications

4:09

Multicam Editing in Premiere Pro - Quickly Edit Videos Shot with 2+ Camera

4:25

Relinking Missing Footage

3:36

Linking, Unlinking and Grouping Clips - Why and How

4:31

Team Projects in Premiere Pro - Collaborating with Other Editors via the Cloud

9:01

Creative Video Editing: Advanced Style Tips to Make Your Videos Better

Several Ways to Make Titles Stand Out Over Video

4:38

Put Video Inside Text or Logos Effect

7:44

Adding Light Leaks, Film Burns and Lens Flares to Your Video

4:09

The Vintage Old Film Look in Premiere Pro

13:00

The Type-On Effect in Premiere Pro

12:27

Zoom In or Out Effect

6:30

Custom Wipe On / Wipe Off Reveal Effect

9:38

VHS Style Look in Premiere Pro

16:46

Introduction to this Advanced Color Grading Section

0:54

Orange & Teal Color Grading

12:43

Warm & Bright Color Grading

3:36

Cool Blue Color Grading

6:45

Moody Desaturated Color Grading

6:39

Flat Black and White vs Film Noir Look

8:32

How to Copy Any Hollywood Color Grade like The Matrix Look

8:59

Bonus Video Editing Project - The 'Nike Ad' Style

Introduction to this Bonus Project

3:02

Making Selects and Putting Them in Sequence

5:41

Adjusting the Size & Position of Split Screen Clips to Match the 'Nike Ad' Style

14:36

Video Editing Terminology & Definitions

Introduction to this Section

0:55

4k, 8k, HD Video Resolution

1:15

Alpha Channel / Alpha Layer

1:15

Color Correction vs. Color Grading

1:06

Codecs, Containers, Video Formats

1:38

Compression, Bit Rate, Bit Depth

3:30

Frame Rate or FPS (Frames Per Second)

4:16

Post Production (Pre-Production & Production)

1:20

Premiere Pro vs. After Effects

1:10

Proxy Files & Proxy Editing Workflow

1:44

Rough Cut, Fine Cut, Final Cut

1:59

More Tutorials and Q&A Videos

Editing Down a Promo Video - From Selects to Final Cut

CC 2020 Update: Auto Reframe for Difference Video Sizes

5:42

CC 2018 Update: Close Multiple Gaps

1:36

OPTIONAL: Trouble with Transitions?

6:36

Stop Motion Animation in Premiere Pro

What are Sequences & How Should You Use Them?

Cutting Through Linked Clips

How to Remove Digital Noise & Grain

How to use Adjustment Layers

How to Add Camera Shake to Your Video

How to Create a Square Video

Speed Up Your Video Editing with Keyboard Shortcuts

Cinemagraph Tutorial in Premiere Pro

How to Show Thumbnails in the Timeline

How to Customize the Workspace

How to Customize the Workspace

Crackling Audio? How to Remove it with the Automatic Click Remover

A Tip for Working with Vertical Footage

A Quick Overview of How I Organize My Documentary Edit

Feather / Linear Wipe Transition (a la Star Wars)

Picture in Picture Tutorial

Computer Specs for Video Editing
Adobe Premiere Pro CC for Beginners 2022
Phil Ebiner

Phil Ebiner | Top-Rated Instructor

4.6/5 Instructor Rating: ★ ★ ★ ★ ★ ★


Phil Ebiner's passion is inspiring people through online courses. Since 2012, over 200,000 students have taken his online courses. He graduated with a Bachelor's Degree in Film and Television Production from Loyola Marymount University, Los Angeles. Over the past 5 years, he has shot and edited thousands of videos that have played everywhere from the movie screen and television to film festivals and YouTube.
Description
If you are looking for a video editing application that will allow you to edit videos however you want them, Adobe Premiere Pro is the best answer. Premiere Pro is used by professionals across the world for every type of production from business & marketing videos, music videos to documentaries, feature films. This full course is the best way to jump right in and start editing. Practice editing while you learn. This course includes practice video files so you can follow along and actually learn by doing. By the end of the course, you'll have edited a 1-minute documentary with the supplied footage.
4.7/5 average rating: ★ ★ ★ ★ ★ ★
Access 176 lectures & 13 hours of content 24/7
Master Premiere Pro & be confident editing your own videos
Edit an entire video from beginning to end, using professional & efficient techniques
Edit your promo video with the supplied footage
Start a project with the right settings for any type of video, from any camera
Export & save your videos for 4K and HD playback
Edit your videos & make them more dynamic with cutaway footage and photos
Design clean & professional titles for your videos
Apply visual effects, stabilize shaky videos, remove grain, & more
NOTE: Software NOT included.
Specs
Important Details
Length of time users can access this course: lifetime
Access options: desktop & mobile
Redemption deadline: redeem your code within 30 days of purchase
Experience level required: beginner
Have questions on how digital purchases work? Learn more here
Requirements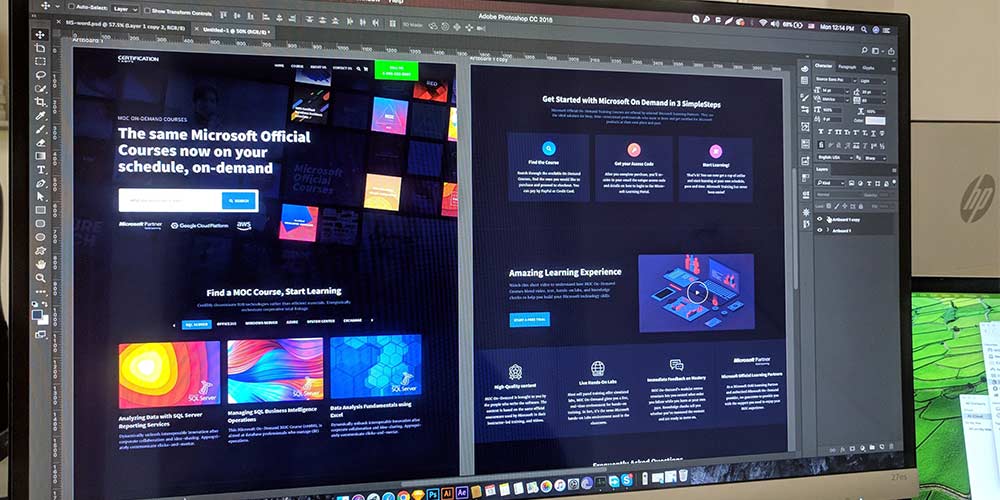 $50.00

Value
Neon + Glow Effects in Adobe Photoshop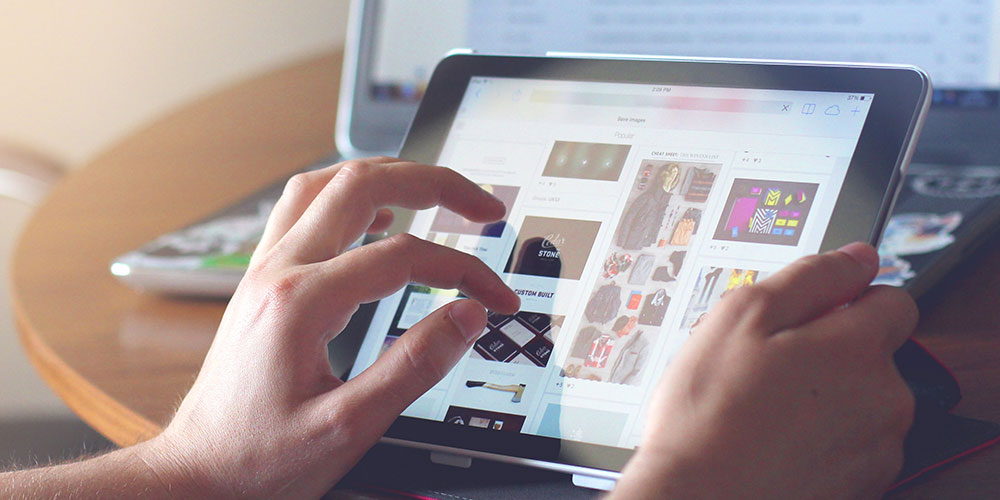 $50.00

Value
Build a Portfolio: Create Beautiful 40+ Real Projects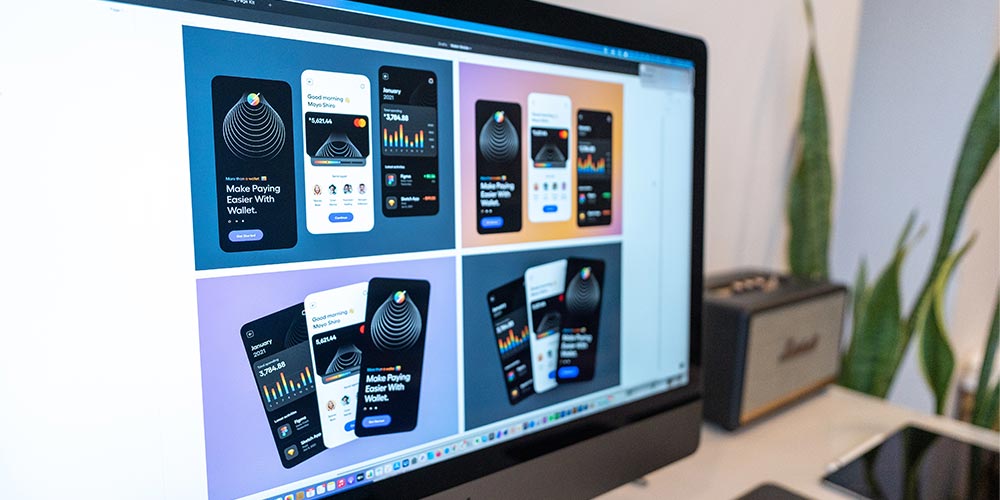 $50.00

Value
Figma for UI/UX: Master Web Design in Figma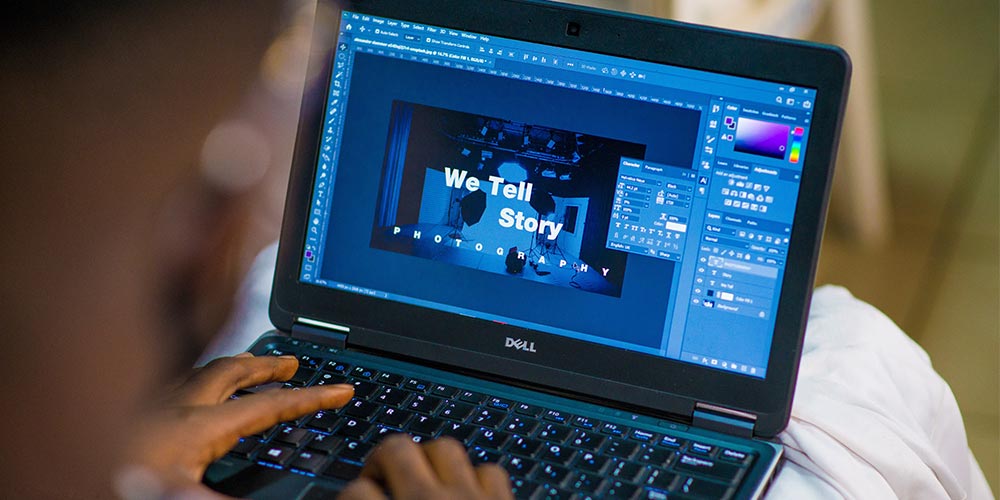 $200.00

Value
One Million from Photoshop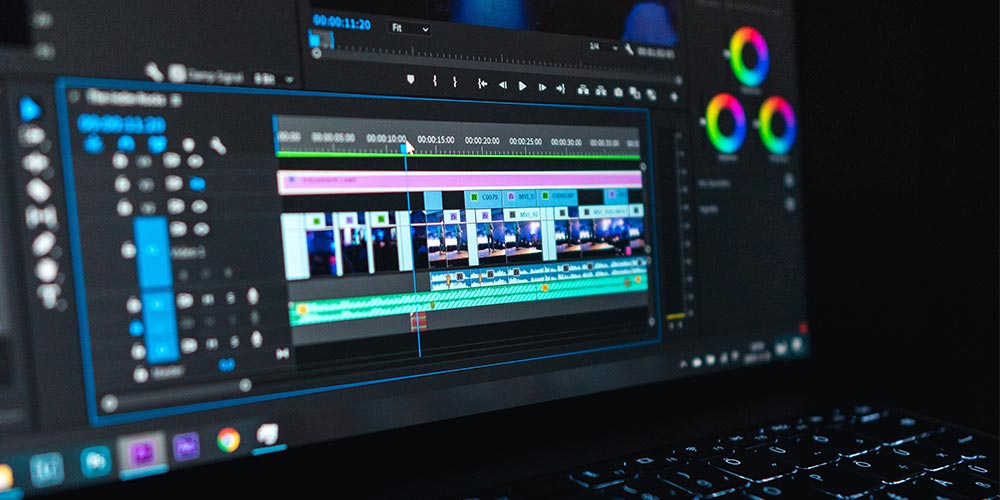 $50.00

Value
Adobe Premiere Pro: Advanced Training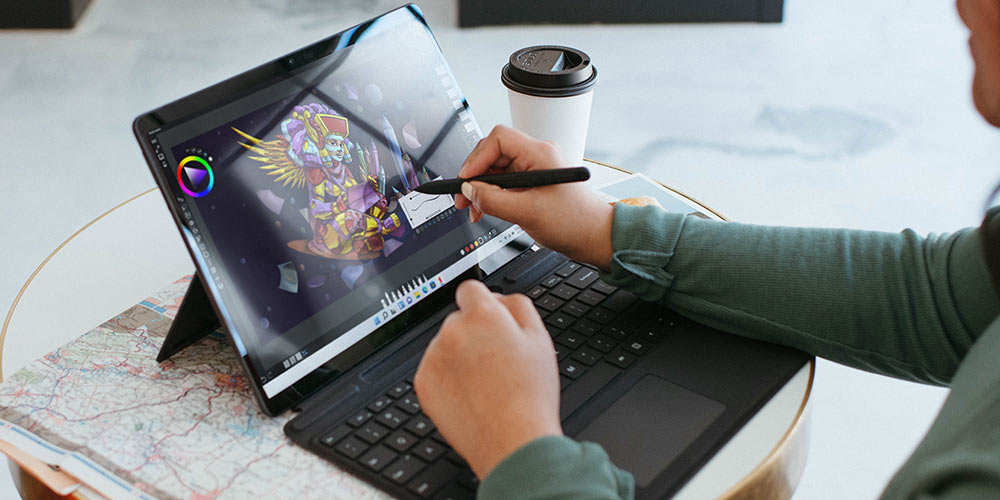 $50.00

Value
An Artists Complete NFT Guide: Sell Your First Digital Art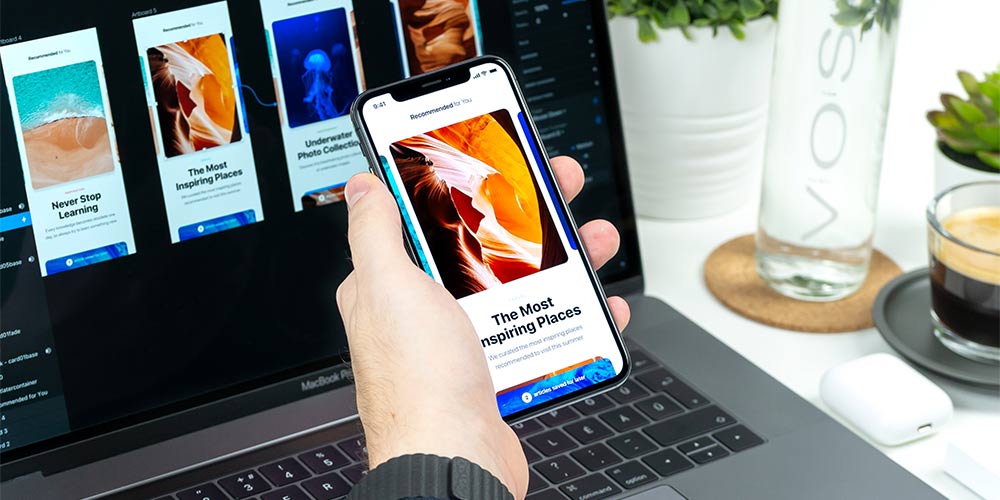 $50.00

Value
Build Mobile Apps Without Coding
Terms
Unredeemed licenses can be returned for store credit within 30 days of purchase. Once your license is redeemed, all sales are final.
All reviews are from verified purchasers collected after purchase.
Extremely happy I purchased this Design Bundle. Slowly learning at my own pace with the step by step guided instructions. This is helping me so much!!
May 16, 2022
Have not used it yet but appears to satisfy my curiosity in a lot of areas. Looks like some quality editing and presentation. Excited to start learning!
May 14, 2022